About us
Mamm's Thai Noodles "n" Rice specialises in Noodle bars cuisines specially made to suit people's unique requirements. It is located on 160 Musgrave, Red Hill. The restaurant's menu offers a wide range of noodle bar specialty cuisines like the yummy popular noodle dish cooked with egg in tamarind sauce, garnished with crushed peanuts, green onions and bean sprouts. We invite you to the only Noodle Bar specialists to enjoy our top quality specialties of your choice. Furthermore, you can place your order online and we will deliver to your door directly.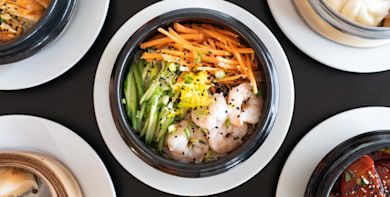 Reviews
Julie
"Lots of vegetables all cooked well Tasty and delicious"
16/02/2020
Lisa
"consistently hot, delicious, and delivered on time."
19/01/2020